Discover Your Inner Truth and Purpose


---




Melanie Channell


is a certified Numerologist, spiritual counselor, tarot reader, life coach, energy healer and teacher, crystal healer, and angel enthusiast. She has been certified in over 50 energy healing modalities and has studied spirituality and empowerment concepts for over 25 years.





Melanie provides incredibly accurate and insightful tarot, Numerology, and Life Purpose Readings that will help you answer questions about how you can shape your personal destiny. Whether you have questions about a relationship, family matters, need career guidance, have financial concerns, or need spiritual direction, she'll work with you to find solutions that will best suit your individual needs.




Melanie finds joy in helping people clear out old energy patterns and learning to take responsibility for their own healing process. She is passionate about empowering people to make choices that will steer them toward their life purpose and personal happiness.




Melanie is a gifted energy healer. She uses her intuition and empathic abilities to tap into your energy field (aura) and locate any areas needing clearing, rebalancing, or repairing. She customizes each healing according to your current mind, body, and spiritual state by using universal life force energy, crystals, and angelic energies to perform the healings.




Melanie is a co-organizer for the Psychic Enhancement Meetup Group in the Sacramento area. You can find the group at www.meetup.com/Psychic-Spiritual-Enhancement.



Reading Between The Signs
Anthology of Signs & Synchronicities
This book is a compilation of 24 women's
stories of spiritual awakening and guidance
from their spiritual helpers. They will inspire you
to fill your life with hope, grace, and to live your life
on purpose.
Heart & Soul
Living a Love-Filled, Spirit-Guided
Consciously-Created Life
This book explores lessons that will
make your heart shift toward love. It's the stories of
24 courageous women who explore
many emotions, life experiences, and
transformations. This book will inspire
you to look at life through a different
lens and take action to create a life full
of love, joy, and peace.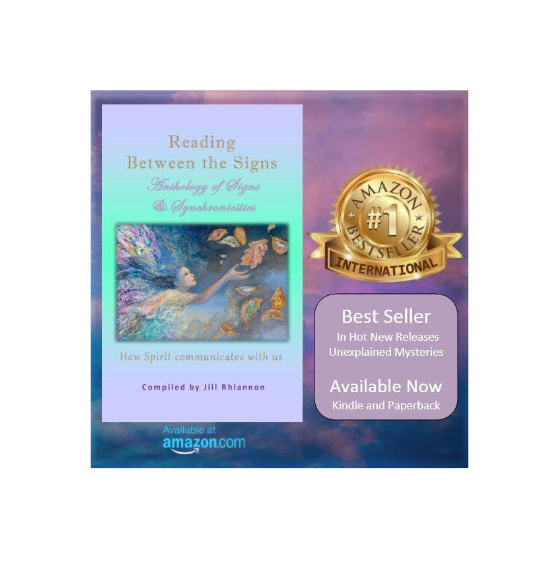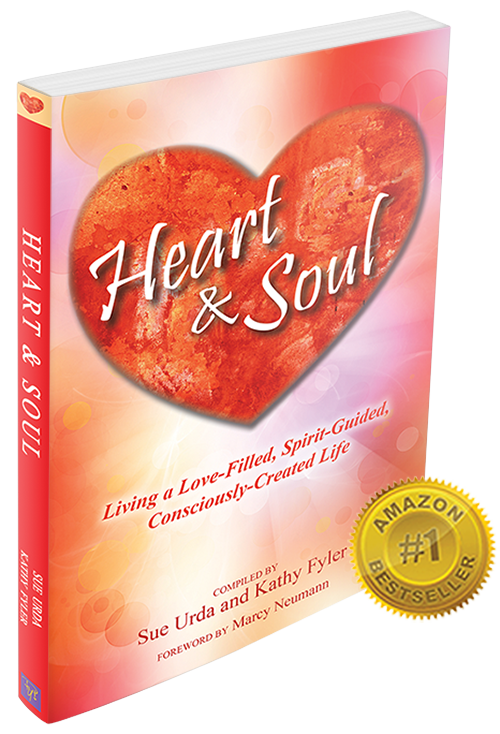 Warrior Women with Angel Wings
Gleaning the Positive from the Negative
This book is an anthology of empowering
stories that 38 women lovingly wrote. These stories
portray how spirit intervened in the
most trying of circumstances and how they
turned a negative experience into a
blessing.






Numerology Readings
Numerology Reading (includes full Numerology profile written report and 45 minute reading in person or by phone) $90.00
Life Purpose Readings
Using The Life Purpose Oracle card deck, Numerology (core numbers), and intuition, a life purpose reading will help you discover the mission and talents you are meant to develop and lessons to work through for your soul growth in this lifetime. Knowledge is power. Once you tap into your core strengths and work on releasing your limitations, it can propel you into the life you are meant to live "on purpose". $90.00
CUSTOMIZED ENERGY HEALING

Customized energy healing sessions assist you in achieving balance; spiritually, emotionally, physically, and mentally. These sessions help unblock, charge and rebalance your chakras and clear your aura to its natural healthy state. Melanie works with over 40 energy healing modalities (including Reiki and Chios Energy Healing). She also uses crystals and angel energy to create a customized healing that corresponds to your needs. $70.00
CRYSTAL HEALING
Crystal healing is a healing method that uses the vibrations of stones and crystals to promote healing and help restore balance to the body, mind, and spirit. The human body has a complex electromagnetic energy system, and crystals are perfect electromagnetic conductors. Their vibrations can be very beneficial in helping our bodies to heal themselves. Melanie uses crystals and crystal energy healing modalities for her crystal healing sessions. $70.00
CHIOS ENERGY HEALING
A Chios energy healing session will include powerful techniques to clear your aura, unblock, charge and rebalance chakras and rid your energy system of energy impurities and defects. It can greatly improve your health and well-being and can help in reducing the effects of stress. $70.00
CHIOS ENERGY HEALING DISTANCE Attunements I, II, III
$50.00 per level
Chios Energy Healing includes powerful techniques such as chakra charging, chakra rebalancing, correction of energy flow, aura charging, unblocking chakras, sealing leaks and tears, and more. Chios is taught in three levels.
The first attunement opens the healing student's ability to channel healing energy through your hands. You will learn to work with and conduct energy through your hands and begin to sense the human energy field using the passing of hands method. You will also learn the hand positions for healing treatments.
$50.00 – 1st Attunement
The second attunement greatly increases the ability of your hands to channel energy, color, and light. "It creates in you the ability to shape the light." You will learn to seal leaks and tears in the aura, aura clearing, unblock chakras, aura charging, and correction of energy flow. You will start to learn to see the aura and chakra colors and how to use light in healing.

$50.00 – 2nd Attunement
The third attunement is very powerful. It accelerates your ability to draw in and channel energy, color, and light to the highest level. In this level, you will learn chakra system rebalancing, chakra charging, correcting structural energetic defects, 7th layer focal healing, and other tools useful in your healing practice. The final attunement is the Master Attunement. This attunement will enable you to attune students to this system of Energy Healing.
$50.00 – 3rd Attunement


SPIRITUAL MENTORING/COACHING

$100.00 per hour
Spiritual mentoring could include instruction on any of the following:
Protecting your energy (from lower energies or pulling other peoples energies)
Clearing and running your energy
Clearing stuck energy in your environment
What chakras are and how to work on healing them
Assist you with the law of attraction techniques
Angelic healings, healing flushes, etc.
Set up healing chi balls for you to call in at your convenience
Crystal work (what crystals are best for healing, etc.)
Set up crystal grids (for healing, love, money, etc.)
Give you healing attunements (Reiki, Chios, etc.)
Teaching how to read

tarot

,

Numerology

, angel communication.
Mindfulness Coaching
Melanie Channell is a certified mindfulness life coach who specializes in helping her clients reduce stress and overwhelm.

Mindfulness can enhance your mental and emotional functioning, improve focus, job performance, and self-control. It can also reduce anxiety, psychological distress, depression, worry, burnout, work turn-over, and reduce incidences of problem drinking. Having overcome anxiety and panic attacks of her own and being certified as a mindfulness coach have given Melanie the tools to help others do the same. Today Melanie offers individual services and group programs. $100.00 per hour

Healing & Intuitive Startup Business Consultant
Having had extensive experience in the corporate world, building my own business, and being a certified life coach, I am available now for consultations if you are looking to start a business in the healing field, or expand your current healing business. $100.00 per hour
---
Prayer Beads
These genuine gemstone prayer beads are handmade with love, and each piece is one of a kind. I typically make them using twelve (12) 8 ml or 10 ml size gemstone beads, small glass seed beads, and spacer beads. I will mail anywhere in the US by USPS mail. Postage is included in the price.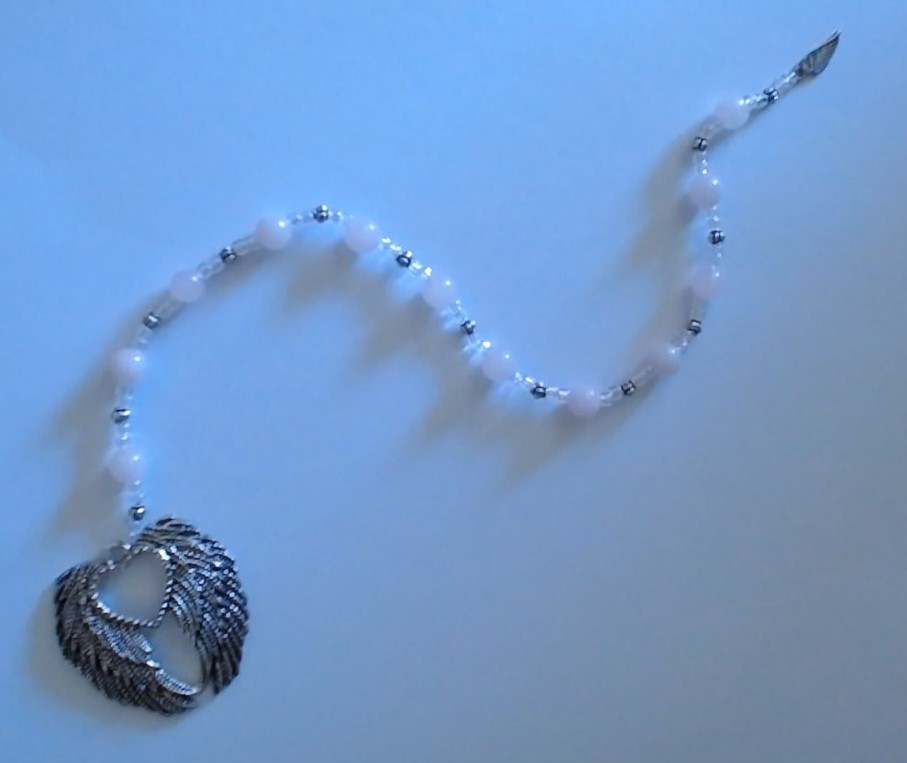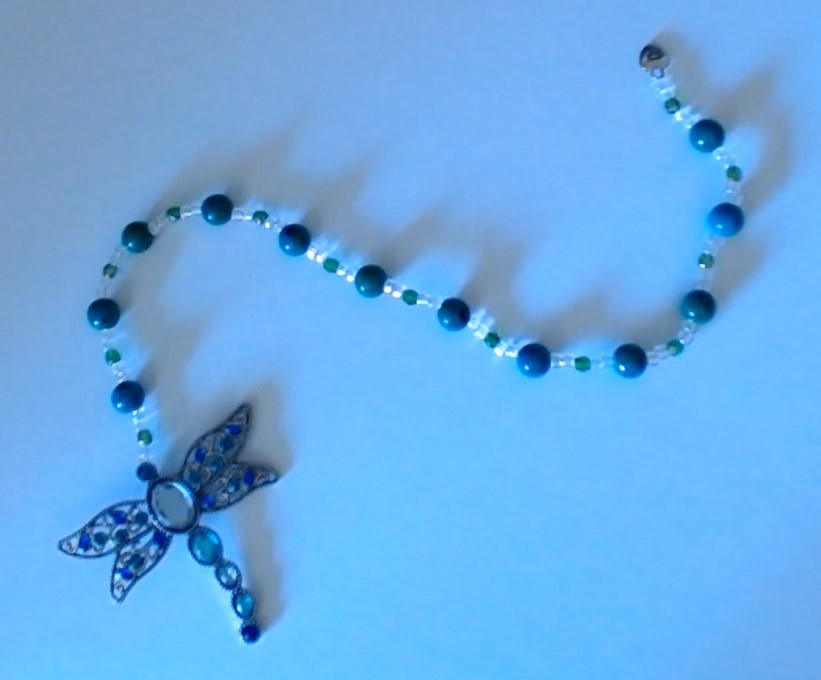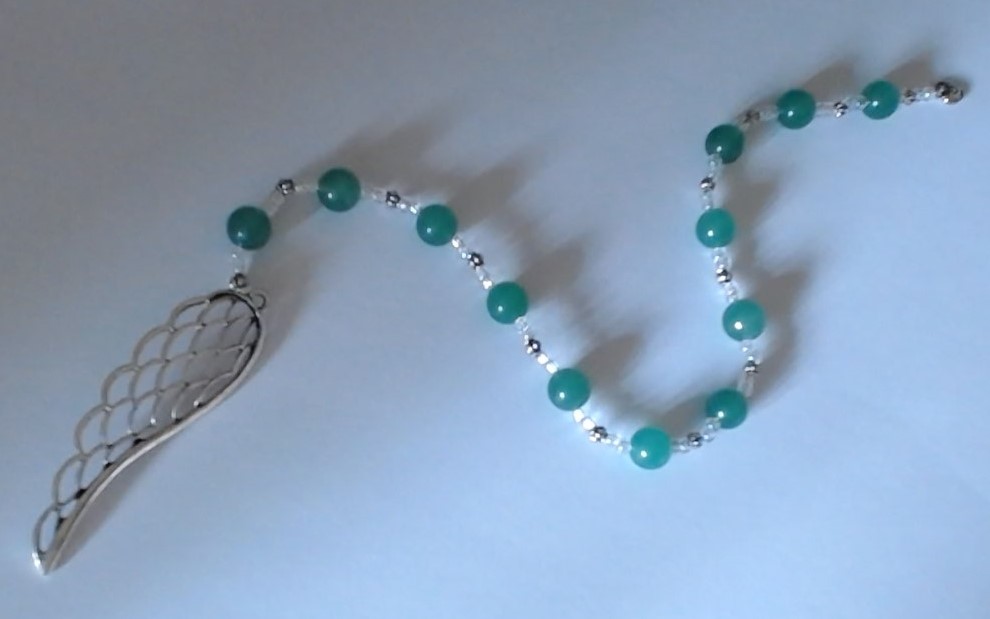 Life Path Reading & Crystal Bag
Included in this package is a 300-400 word written life path reading, the life path card, 3 crystals associated with the life path (used for healing), and an organza bag. On the front of the card are simple meanings for the number. On the back are an affirmation and an explanation for the crystals' healing properties for that number. Please message me the birthdate of the person who is receiving this package after purchasing. I have all numbers 1-9 and 11, 22, 33.

Life Path Reading & Crystal Bag (Includes Mailing) $20.00
Melanie really helped me realize things I knew but needed confirmed, she is so understanding and contains an abundance of life energy. So glad to have had a session with her. This was my first crystal cleansing and definitely not my last. She helped me realize things that nobody else could. Definitely a positive warm soul. You won't regret it" ~ Jaree T.
"Melanie is an outstanding teacher. She has knowledge and wisdom from so many varied areas and shares that information in an easy to comprehend manner. She is very generous with her time and techniques-always mindful to address questions and concerns from her students. Melanie is a joy to be with, her unique laugh is her trademark-warm and sincere, a true healer, always mindful of the value of humor along the way. You would be truly fortunate to learn from Melanie." ~ Suzanne C.
"Melanie was such a wonderful addition to our party last night. All of our guests were parents without our kids for a few hours and were definitely enjoying ourselves and she was so professional handling all of us. She was the hit of the night and everyone wanted a chance to have a few minutes with her. She has a gift and is in touch with something special and was able to give guidance and insight to everyone. I can't imagine how taxing it must have been on her to do readings for so many people in a relatively short time but she did it with grace and professionalism. She was the perfect addition to our party but I'm looking forward to coming to her in the future for private readings." ~ Kelli S.
I have known Melanie for several years now. I have had some great conversations with her at the healing arts festivals and have taken several of her classes. I took an animal communication class to learn more in-depth about animal communication. I have used her services several times. Melanie is down to earth and knows what is real and what is not. She is True to herself and to you. I highly recommend you give Melanie a try and see firsthand how she can help you make a change in yourself. ~ Debi W.

Please Fill Out This Form to Contact Melanie Channell for Appointments or Feedback.
Disclaimer: The material on this website is provided for educational and informational purposes only, and is not intended to be a substitute for mental or health care provider's consultation. Please consult your mental health practitioner, physician, or appropriate health care provider about the applicability of any opinions or recommendations with respect to your own mental, emotional, and physical condition.
Melanie Channell shall have neither liability nor responsibility to any person or entity with respect to any loss, damage, or injury, caused or alleged to be caused directly or indirectly by the information contained on this website.
I reserve the right to refuse service to anyone for any reason.